Women, WE Lead the Way
Windsor/Essex Women,
Leadership and Advocacy
October 27, 2018, 8:30am—3pm
Hosted by CFUW Windsor
Location: St. Vladimir and Olga Church, 601 Lake Trail Dr., Windsor ON N9G 2M3
Cost: $50
8:30-9:30 Registration
9:30-9:45 Introduction
9:45-10:30 Lisa Gretzky, MPP Windsor West
10:30-10:45 Susan Vecchiarelli, Ontario West RD
10:45-11:00 Break
11:00-11:45 Irene Moore Davis
11:45-Noon Sandy Thomson, President, CFUW Ontario Council
Noon-1:00 Lunch
1:00-1:45 Workshop 1 or 2
1:45-2:00 Break
2:00-2:45 Project Accelerator
2:45-3:00 Wrap up take Aways etc.
Workshop 1— Social Media and Advocacy
Workshop 2— UNIFOR Women present, building a petition campaign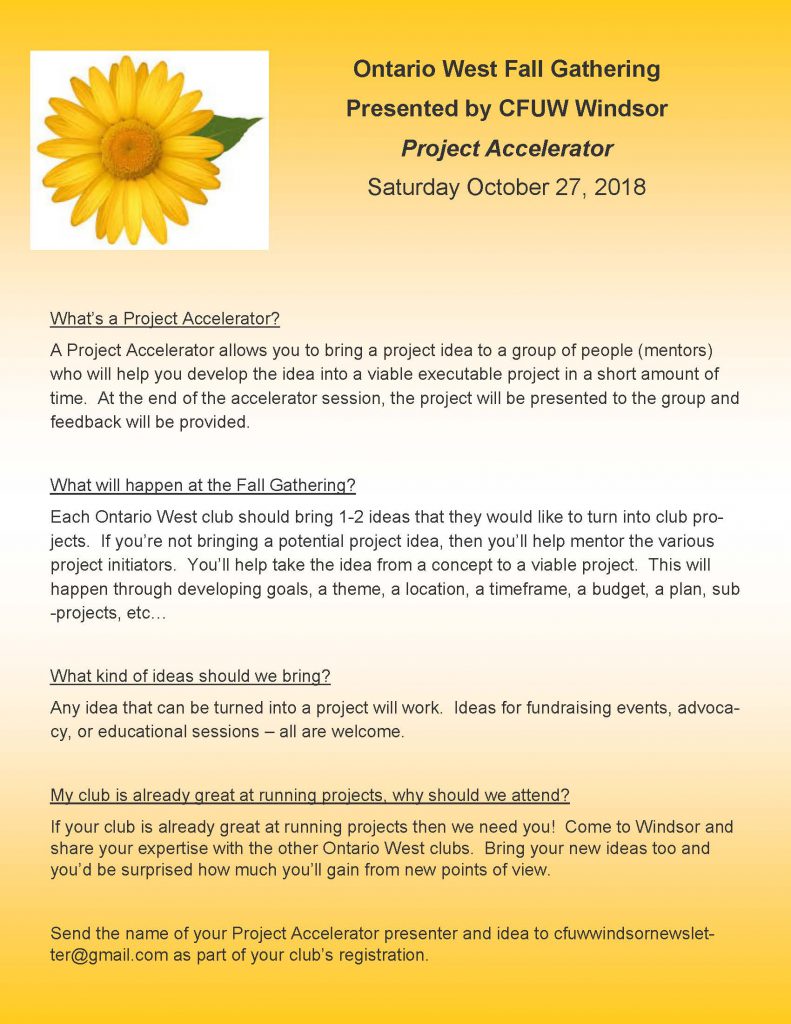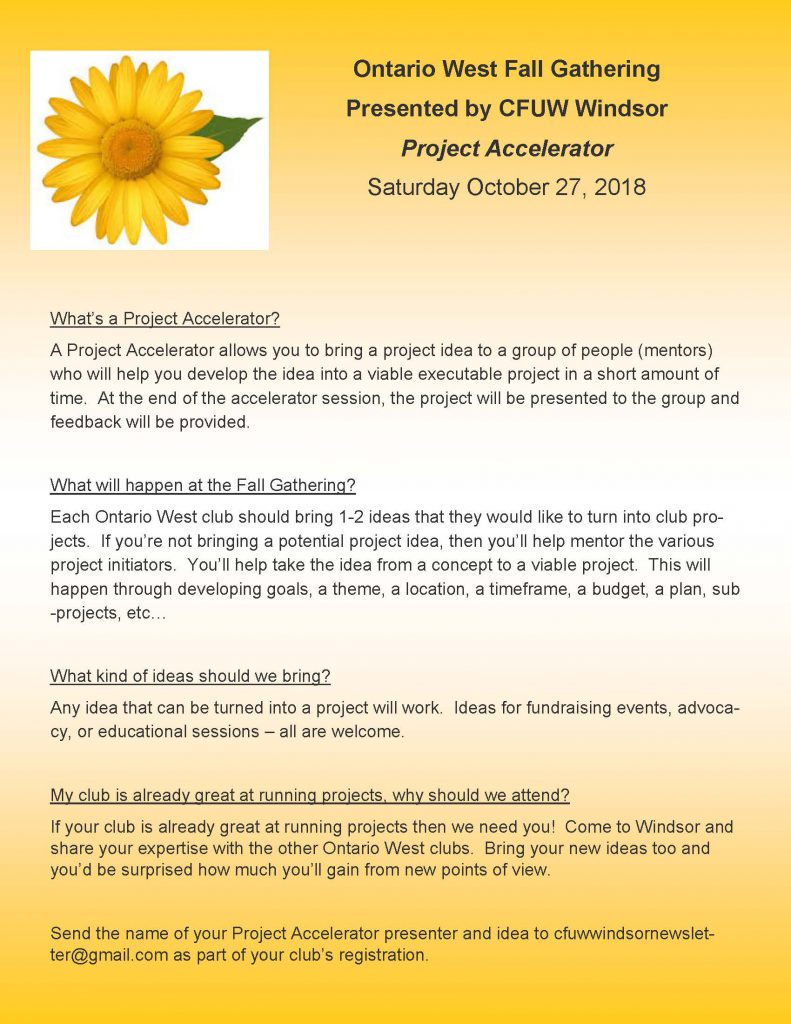 KEYNOTE SPEAKERS:
Lisa Gretzky, MPP Windsor West
Lisa Gretzky was elected as the Member of Provincial Parliament for Windsor West in 2014 and currently serves as the Ontario NDP Critic for Community and Social Services, and Homelessness.
A dedicated community advocate, Lisa is an entrepreneur and a long time defender and champion of public education. Lisa served on her children's school advisory council and as co-chair of a playground committee and then to the School Board. She was elected twice as a School Board Trustee for the Greater Essex County Pubic School Board, where she served over 36,000 students and helped to manage a budget of $290 million. .
As an MPP, Lisa has served as the Ontario NDP Critic for Community and Correctional Services and Critic for Education. She sits on the Standing Committee of General Government and the Legislative Security Advisory Committee. Throughout her tenure as an MPP, Lisa has been a tireless advocate for health and education. Her Private Members Bill 92, the Empowering Homecare Patients Act, seeks to ensure homecare recipients can appeal reductions to their service.
Irene Moore Davis
Irene Moore Davis' (Hons. BA '93) passionate contributions to the research and teaching of Black history in Windsor and Essex County earned her the inaugural UWindsor History Department Community Heritage Medal.
The medal recognizes outstanding achievement in raising the profile of local history and heritage throughout Essex, Lambton and Kent Counties. Five were awarded this year.
Through her prominent roles in local history organizations, Moore Davis has spearheaded public commemorations and intensive research into Windsor and Essex County's Black History. She is a founding member and former president of the Essex County Black Historical Research Society.
She is also involved in the Underground Railroad Monument Committee, responsible for the Tower of Freedom monument on Pitt Street in downtown Windsor as well as the African-Canadian Roads to Freedom Project, which is helping the Greater Essex County District School Board integrate African-Canadians.