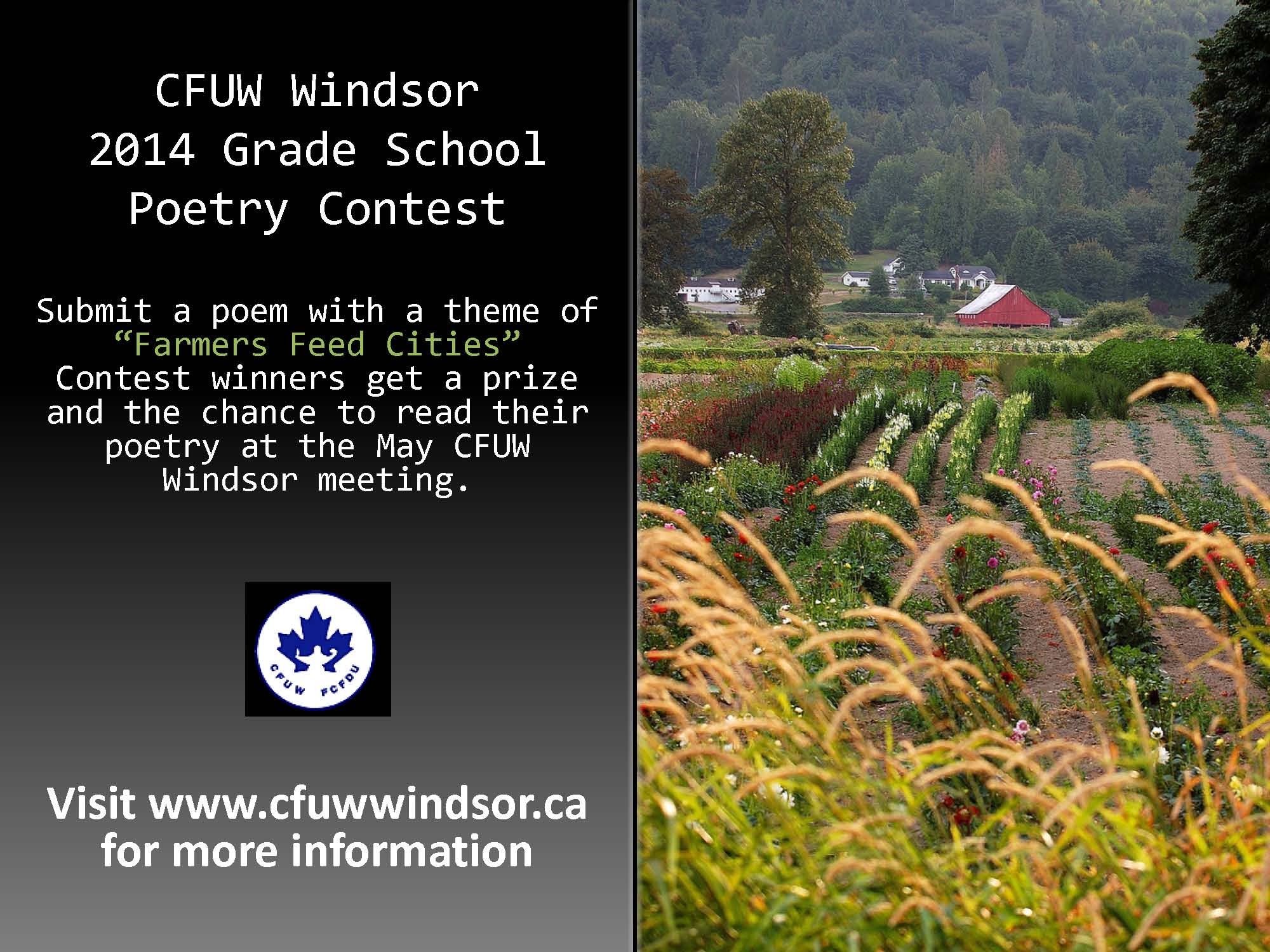 CFUW Windsor holds an annual poetry contest for English and French primary school students in Windsor and Essex County. The poetry contest is the brain child of member Rosine Mailloux. Rosine is a retired teacher and a poetry lover.
Poems are judged by a rotating panel of CFUW members and friends of CFUW.
The theme for the 2014 poetry contest is "Farmers Feed Cities" in celebration of the UN's International Year of the Family Farmer which is intended to emphasize how family farmers have a strong impact on food security, poverty, gender equality, opportunities for youth, and many other factors that could help improve the world as a whole. CFUW Windsor chose this theme to raise awareness of the impact that farming has on the residents of Windsor and Essex County.
All submissions are due by Friday April 4th.
Submissions can be made in a Word document format to cfuwwindsor@yahoo.ca. Please reference the phrase Poetry Contest in the subject line.
Each winner is invited to receive their award and present their poem at the May 7th meeting of CFUW Windsor.
This year's winner's prizes will be awarded as follows:
First Place – $75
Second Place – $50
Third Place – $25